SPECIAL: According Finland's Foreign Minister Putin is ready to use nuclear weapons, and the full article is in the below:
FM Haavisto: Russia could be ready to use nuclear weapons
Finland's Foreign Minister says that there is a risk of humanitarian catastrophe in Ukraine.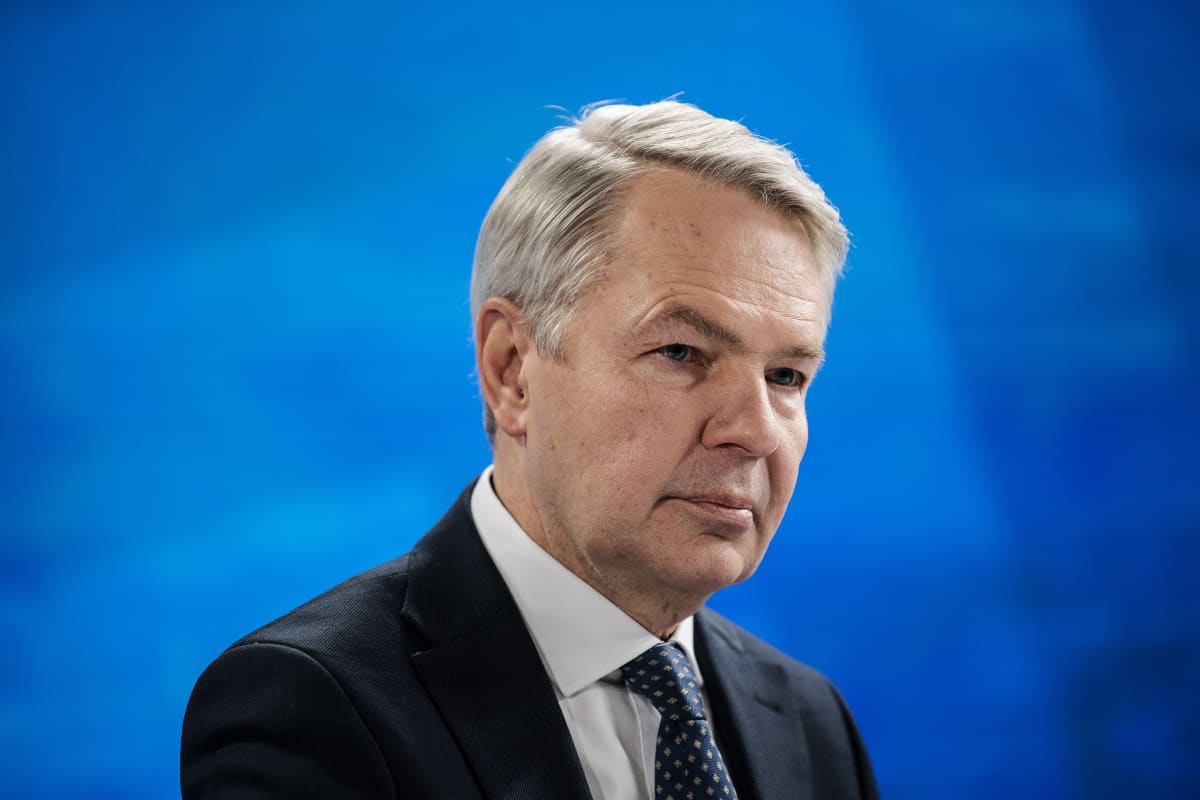 YLE NEWS26.2. 20:29•Updated 26.2. 22:29
Russia could be ready to further escalate the war on Ukraine, according to Finland's top diplomat.
Appearing on Yle's Ykkösaamu show on Saturday, Finland's Foreign Minister Pekka Haavisto (Green) said that Russia could be ready to use nuclear weapons.
Russian President Vladimir Putin had reminded the world that Russia had a nuclear arsenal in his address before Russia launched its invasion.
"It has been widely interpreted as meaning that Russia is ready to use all means available to it," said Haavisto. "That certainly has something to do with nuclear weapons. That possibility should be kept in mind. Sometimes the Russian leadership refers to the Cuban Missile Crisis, which involved nuclear-armed missiles."
"Finland will do its part"
With thousands of Ukrainians fleeing the country, Haavisto said Finland would be prepared to help incoming asylum seekers.
"I believe that Finland will be prepared to do its part," he said.
Commenting on Putin's pretext for the invasion to "denazify" Ukraine, Haavisto said, "calling people drug addicts and pulling the Nazi card…it's exceptional."
On Friday President Sauli Niinistö said Nato had invited Finland to share and receive sensitive military intelligence.
Haavisto, however, did not want to speculate whether this meant Finland was closer to seeking membership in the alliance.
The foreign minister also downplayed Russia's talk of "consequences" if Finland joined Nato, noting that Finland was not facing any military threat. He, however, pointed out that the Russian invasion in Ukraine had conjured fears of a new iron curtain in Europe.
In addition to Belarus, Russia also wants to control Ukraine, according to Haavisto.
"We just went back several decades," he said of Moscow's efforts to re-establish a sphere of influence.
Finland publishes sanctions list
The Finnish government has meanwhile said sanctions are a price that has to be paid.
The Ministry of Foreign Affairs has published a list of sanctions agreed by EU governments in response to Russia's invasion of Ukraine.
The sanctions apply to private individuals, financial institutions and state-owned companies, among other targets.
Vladimir Putin, Foreign Minister Sergei Lavrov and other individuals in the Russian leadership all face sanctions. Belarussian military leaders are also facing sanctions.
EU Foreign Ministers agreed on the final sanctions list on Friday evening. Haavisto said that new sanctions could be on the way within a matter of days, if Russian military action continues.
"It's difficult to say what is the moment when decisions about new sanctions will be made," said Haavisto. "Events are moving very quickly."