SPECIAL: Where is Elon Mask? He has disappeared over a week, and the full text is in the below:
7 Theories About Why Elon Musk Has Disappeared
It's been ten days since his last tweet.
/ Advanced Transport/ Elon Musk/ Space X/ Tesla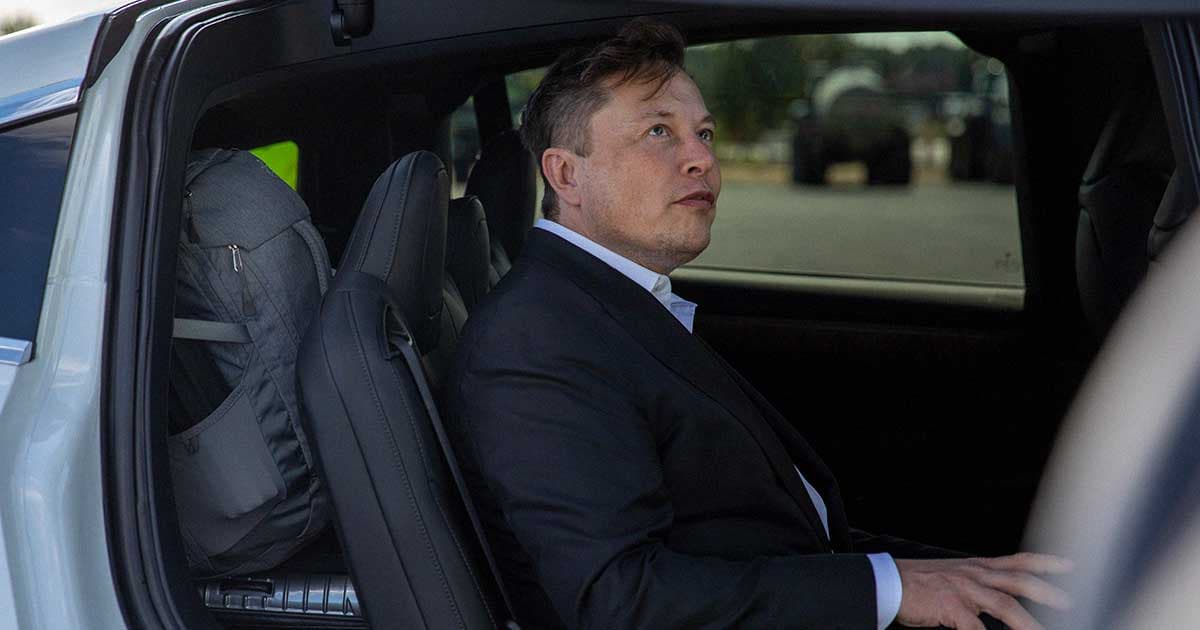 Image by Maja Hitij/Getty Images
Tesla and SpaceX CEO Elon Musk has been noticeably quiet over the last ten days. It was weird before, and now it's even weirder.
The last time the billionaire tweeted was June 21. For Musk, who tends to incessantly tweet at virtually any hour of the day, that's an eternity and a half. He did appear to fly to Rome, Italy last night after spending much of the last ten days in Austin, Texas, the site of Tesla's newest factory — but if anything, that only deepens the mystery around his absence from public view.
We can only guess at why Musk has decided to stay away from the very social media platform he's actively trying to buy. Here are the most feasible theories.
BUSY WITH TESLA
This is a compelling one. A challenging second quarter is coming to a close, with Tesla racing to meet targets while reshuffling and restructuring many of its operations.https://9e58f04ff2d8c9d7d6c633bf09d25afc.safeframe.googlesyndication.com/safeframe/1-0-38/html/container.html
The company has reeled from Musk's characteristically merciless approach to his managerial duties. First, he announced he had a "super bad feeling" about the incoming economic downturn, opting to cut ten percent of its workforce.
Then he told full timers to either come back to the office or face the consequences — despite the fact that Tesla's facilities were clearly ill-prepared for the influx of returning employees.
Overall, he may just feel that market conditions are challenging that he needs to get serious for a while. Last month, after all, he complained that the company's factories are wasting "billions of dollars."
"Both Berlin and Austin factories are gigantic money furnaces right now," Musk explained in an interview at the time. "It should be like a giant roaring sound which is the sound of money on fire."https://9e58f04ff2d8c9d7d6c633bf09d25afc.safeframe.googlesyndication.com/safeframe/1-0-38/html/container.html
TESLA STOCKS
This one's related but distinct. Tesla's valuation has also suffered greatly over the quarter, which is at least in part due to Musk's unsettling and off-the-cuff leadership style, nevermind his disastrous bid to acquire Twitter.
The numbers aren't pretty. Tesla suffered its largest quarterly decline since 2010 this year, according to CNBC, with stocks sinking a shocking 38 percent. This may finally be the wakeup call Musk needed to pause his midlife crisis and get a grip on things.
TWITTER SAGA
Speaking of the Bird Site, that's another possibility. Musk has made Twitter his personal megaphone for over a decade — which only made his attempts to purchase the social media platform all the more noteworthy.
But the acquisition hasn't gone smoothly, with Musk seemingly looking for increasingly desperate ways out of the deal as the economy, and his own car company, hit tough stretches.https://9e58f04ff2d8c9d7d6c633bf09d25afc.safeframe.googlesyndication.com/safeframe/1-0-38/html/container.html
Is the deal still on shaky ground? It would appear so. On the day of his last tweet, Musk attended the Qatar Economic Forum, telling audiences that there still are "unresolved matters" surrounding the deal.
THE ABORTION DEBATE
Since Musk started his break from tweeting, the US Supreme Court struck down Roe vs. Wade, a decision that will inevitably lead to a public health disaster of horrifying proportions.
That's notable because Musk has historically shied away from commenting on a woman's right to access legal and safe abortions. He has, however, repeatedly claimed that the only thing that will save humanity is having more children — and moving people to Mars, of course. So maybe he's just waiting for the chaos to wind down.
TRANS DAUGHTER
The very same day of Musk's latest tweet, TMZ broke a rather devastating story about Musk's 18-year-old daughter revealing that she has filed to change her name, not only to better reflect her gender identity but also to also ditch any association she had with Musk.https://9e58f04ff2d8c9d7d6c633bf09d25afc.safeframe.googlesyndication.com/safeframe/1-0-38/html/container.html
"I no longer live with or wish to be related to my biological father," Musk's daughter wrote in her name change application, "in any way, shape or form."
That's a legitimately tough family situation. Maybe Musk is trying to heal that relationship, so he's taking a break from Twitter — where he's repeatedly shared transphobic memes in the past.
SPACEX DRAMA
Musk has also been accused of some seriously questionable behavior recently — including sexual harassment, by an employee who was reportedly paid a settlement by SpaceX — which could also be contributing to his prolonged absence.
During the week leading up to Musk's Twitter break, SpaceX employees published an open letter calling Musk out for his bizarre behavior and for failing to fulfill the team's "No Asshole" and zero-tolerance sexual harassment policies.https://9e58f04ff2d8c9d7d6c633bf09d25afc.safeframe.googlesyndication.com/safeframe/1-0-38/html/container.html
SpaceX leadership retaliated almost immediately, promptly firing the employees for speaking their mind. Has he developed a sense of shame?
JOURNEY TO MARS
Despite of Musk's distractions, the space company has also made major strides towards sending its massive Starship spacecraft into orbit for the very first time, efforts Musk is deeply personally invested in.
With the green light from the Federal Aviation Administration — albeit with plenty of conditions in place to protect the surrounding environment — SpaceX is now gearing up to light up one of the largest rocket stages ever built.
And that means Musk is probably heads down with SpaceX as well.
WHERE'S MUSKO?
It's strange for the world's richest man to disappear with no indication why. If the last decade is anything to go by, Musk has rarely ever shied away from wading into practically any debate, no matter how much — if anything — he is able to contribute to the conversation.
Has this year's second quarter proven to be too much for the richest person in the world? Is Musk hunkering down for what is likely to be a global economic downturn of disastrous proportions?
All we can do is wait for his next move.